Good Morning!
Today I wanted to give you all a little introduction to the Distress Embossing Powders! Some of you may already be familiar with these but for those of you who aren't here is a little description of what they are ...
It's a new revolution in embossing powders! Tim Holtz® Distress line includes 24 coordinating Embossing Powders. Specifically designed to match the Distress Inks, these powders have a special property that creates a textured look of days gone by. After embossing, you simply rub off the special release crystals. The effect is truly vintage...the texture is worn and weathered...the result is pure Distress!
Perfect for those of you who like something just a little bit different!
I have created a simple tag that is perfect for your first go at using them. The Distress Embossing Powder that I have chosen to use is Antique Linen which I think is great for non-grungy projects too!
To create the tag ink up your chosen stamp using embossing ink or Distress Ink, I chose to ink mine up with Distress Ink. Stamp and after shaking the tub sprinkle over the Embossing Powder. When you are ready to release the excess powder DO NOT flick the back of the tag or tap, just tilt it on it's side.
Heat up and you will know when the process is complete as instead of the powder turning shiny it will slightly alter in colour. Don't panic you will know what I mean when you see for yourselves, it's a little hard to explain! lol After letting the tag cool rub the design with your finger to release the crystals, this will make the distressed look stronger. Complete your tag by inking up with Distress Inks. You can ink over the design as much as you like as when you are finished simply rub it with a damp cloth and the excess ink will come away! Finish the tag by embellishing with a sentiment, ribbon and dew drops.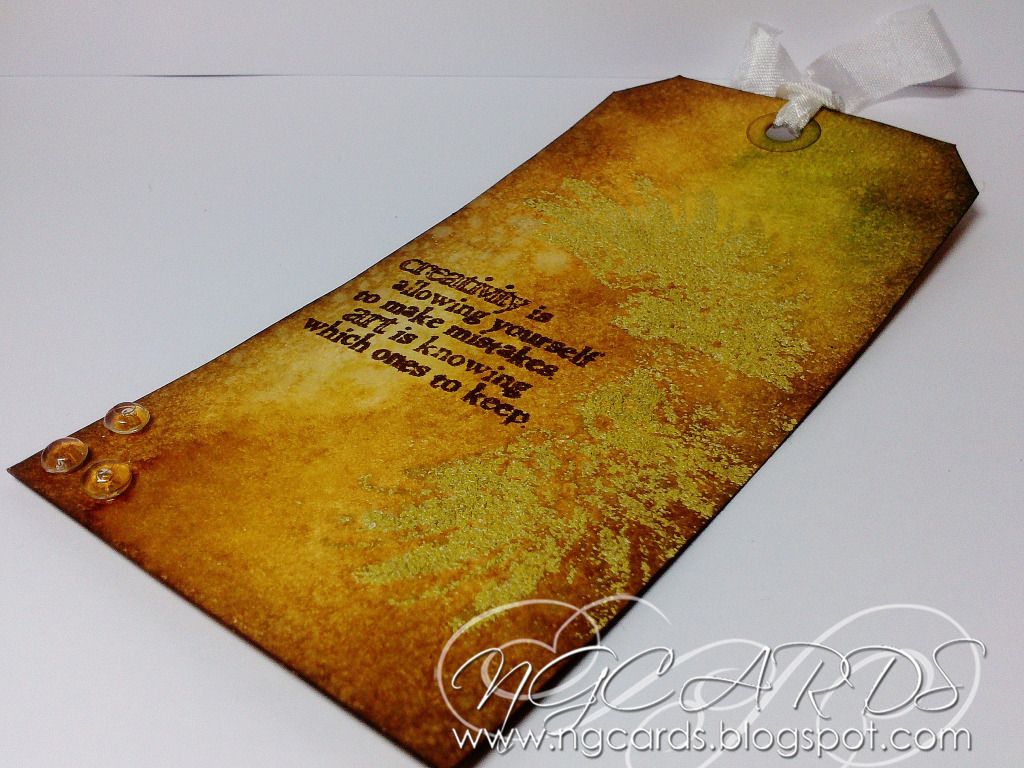 INGREDIENTS -
Tim Holtz Stamps
Distress Powder - Antique Linen
Seam Binding Ribbon & Dew Drops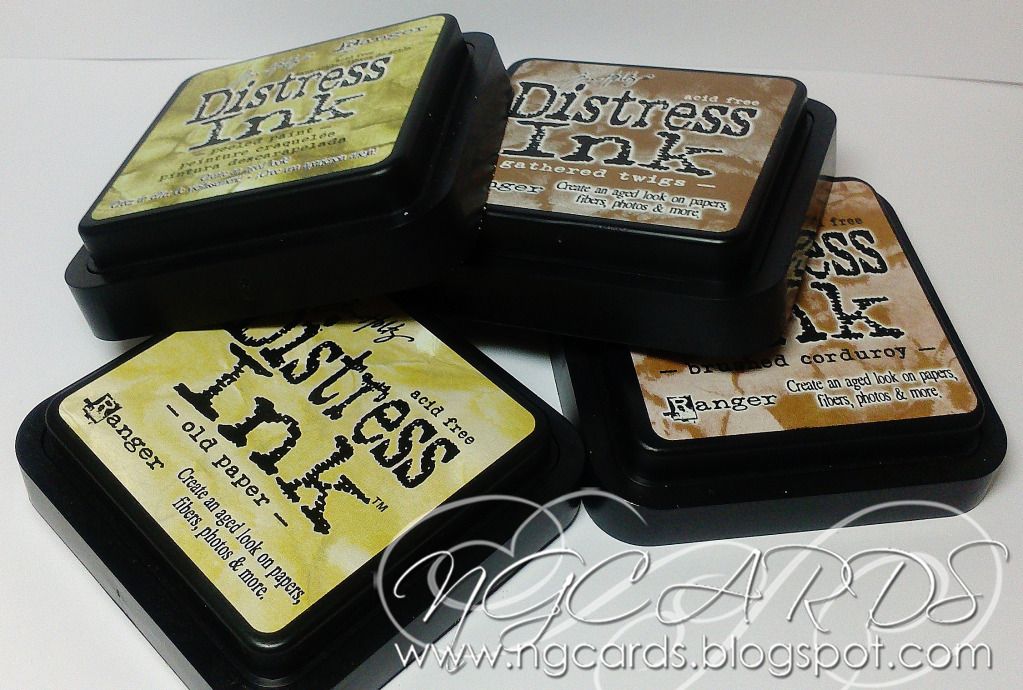 INKS USED -
Distress Inks - Old Paper, Brushed Corduroy, Peeled Paint & Gathered Twigs

Thanks for popping by & enjoy your weekend!
HAPPY CRAFTING!
NATALIE
XXX