Good Morning!
I'm back today with another example of how to use the large Ranger Tags! This tag is a Manilla #12 which is the largest you can get. This was my first time using a tag of this size but I do like a challenge every now and again so I have created an Easter themed tag with lot of Tim Holtz goodies using various techniques!
To start off you need to create the background for your tag.
I did this by spritzing lots of water over the base tag and swiping over Distress Stains. Whilst drying with a heat tool swipe the tag through the leftover ink to create a more speckled effect. Once dry spritz some water onto your hand and then flick onto the tag with your fingers so you can see the water droplets.
This is called the Spritz & Flick Technique.
To create more depth to the background, using a background stamp ink it up then stamp in various positions on the tag. Followed by blending around the edges with a darker brown ink.
Using the same ink I used on the edges I stamped the image I would be using as my main focal point onto the tag in two opposite corners. Next I used a lighter shade to go over the top of some Tissue Paper very lightly which I then placed in the centre of the tag.
Using the same Blue Stain as I'd previously used on the tag I coloured some seam binding ribbon, heat set and tied across the tissue paper, fixing behind with sellotape. I then combined both the Ink pads I had used on the background stamps onto my main stamped image just to give it some more interest. Using a paper distresser I distressed the edges of the image and inked up. I fixed this onto the tag using Foam Tape with a piece of cheesecloth underneath.I also inked up two word stickers which I placed on the lower left of the tag. Alongside this I added my Metal embellishments.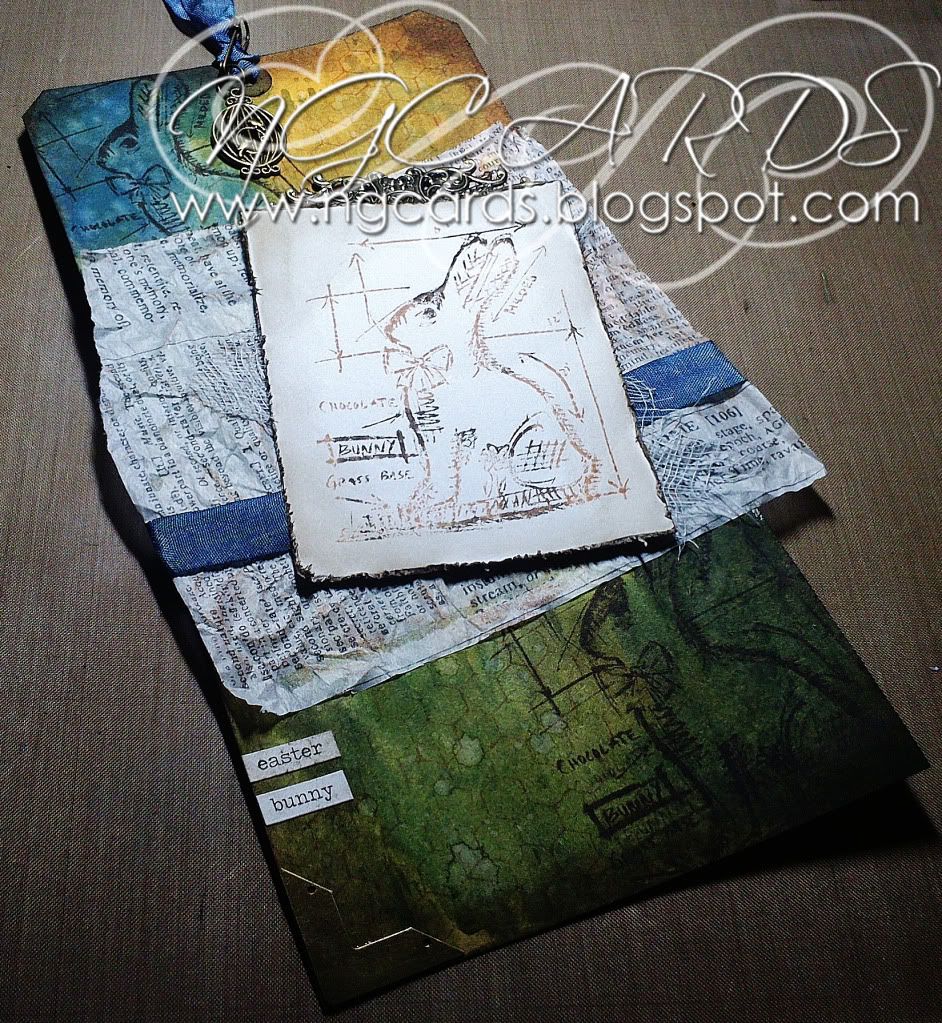 To complete the tag I added some Flowers which were attached to the tag using Glossy Accents and some Dew Drops. I also ripped the corners of the Tissue Paper to give it a more rustic look.
Here is the finished result! Trust me this tag is a lot bigger in real life than it looks on here! It just fits under a sheet of A4 Paper which made my photographing a little bit tricky! lol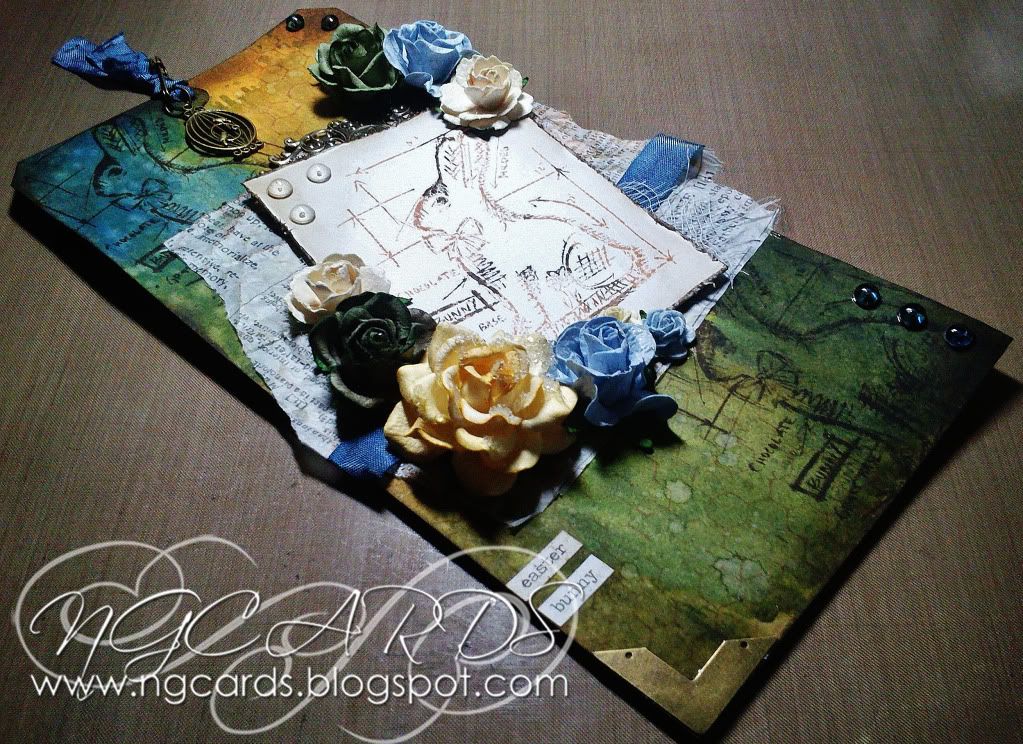 INGREDIENTS -
Tim Holtz 'Easter Blueprints' Stamp Set
Ranger Manilla #12 Tag
Tim Holtz Ideo-ology - Tissue Paper, Paper Distresser Tool,
Word Stickers, Wire Pin & Jump Ring
Heat It Tool
Seam Binding Ribbon, Cheesecloth, Flowers & Dew Drops
3D Foam Tape & Ranger Glossy Accents
Birdcage Charm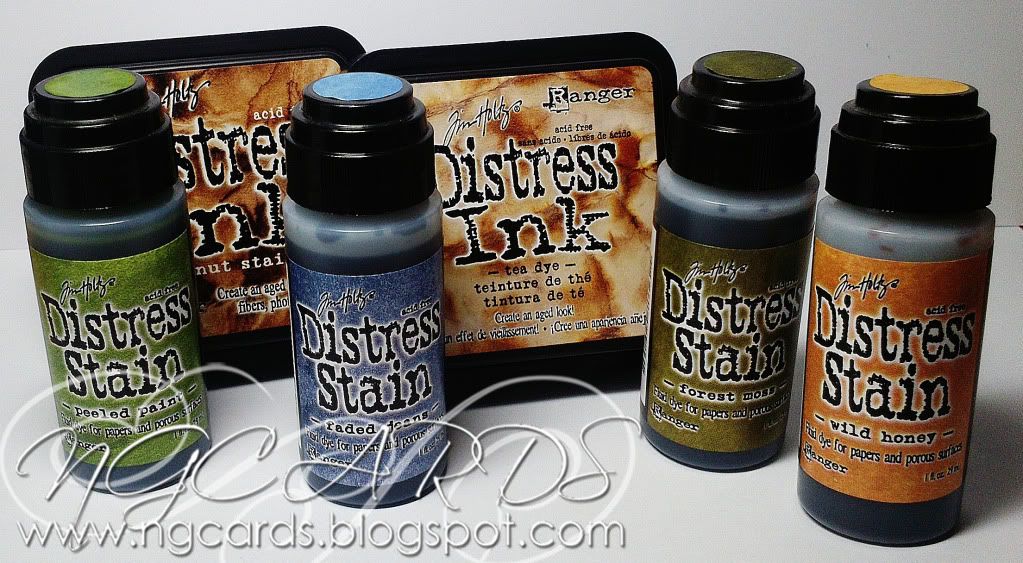 INKS USED -
Distress Ink - Tea Dye & Walnut Stain
Distress Stains - Peeled Paint, Faded Jeans, Forest Moss & Tea Dye
Thanks for taking the time to look at my tag, I'l be back again on Monday and incase your wondering I shall be sharing my February Version of the 12 Tags of 2013 with you all on Wednesday!
HAPPY CRAFTING!
NATALIE
XXX