Good Morning!
I hope you are all ready for Father Christmas arriving tonight and that all of you get what you want including a few crafty surprises! I can't believe how quickly it has got here!
I'm here today to share a card with you using one of the new Spellbinder's 'D-Lites' Dies, These are really versatile to use and are great for embellishing your cards. Of course seeing today is Christmas Eve I had to make another Christmas Card for you all using the die!
To create this card using one of these dies simply do what you usually would and simply cut out your die design from a Die Cutting machine. Attaching to your creation using PVA Glue or Glossy Accents.
As usual I added some Embossing Powder, this time Clear, to my sentiment to help it stand out just a little bit more.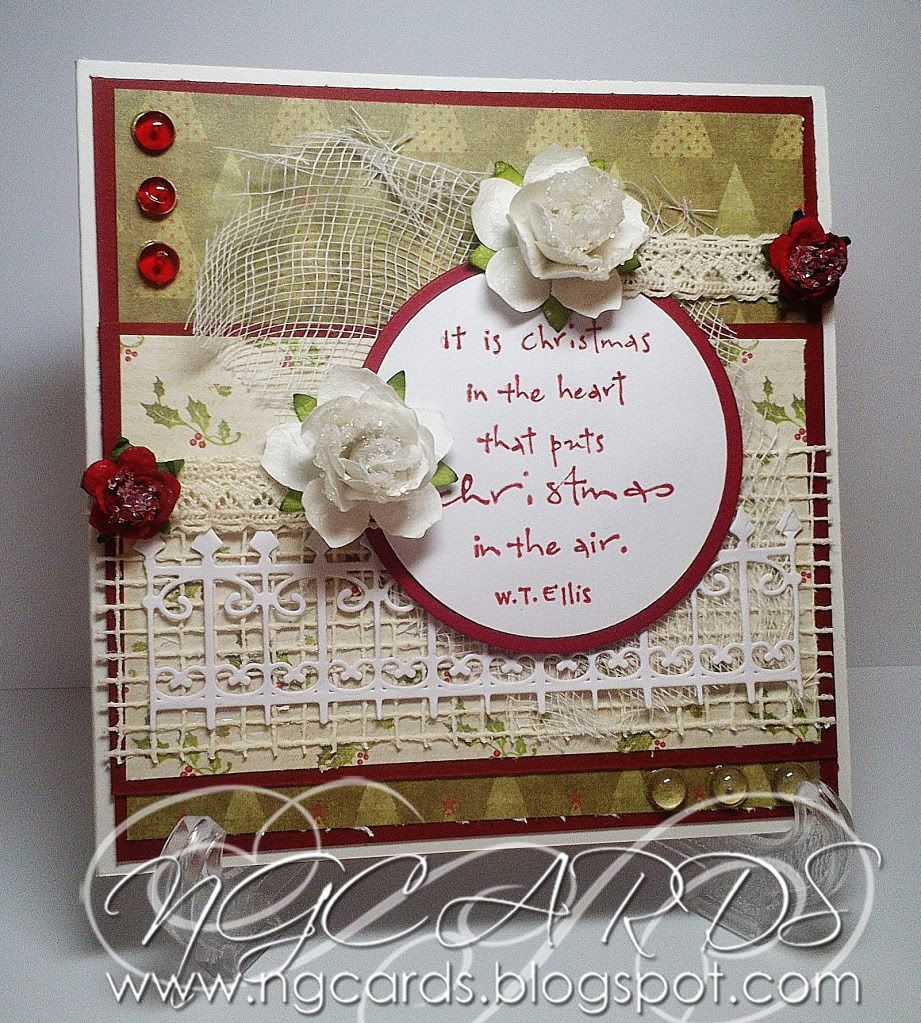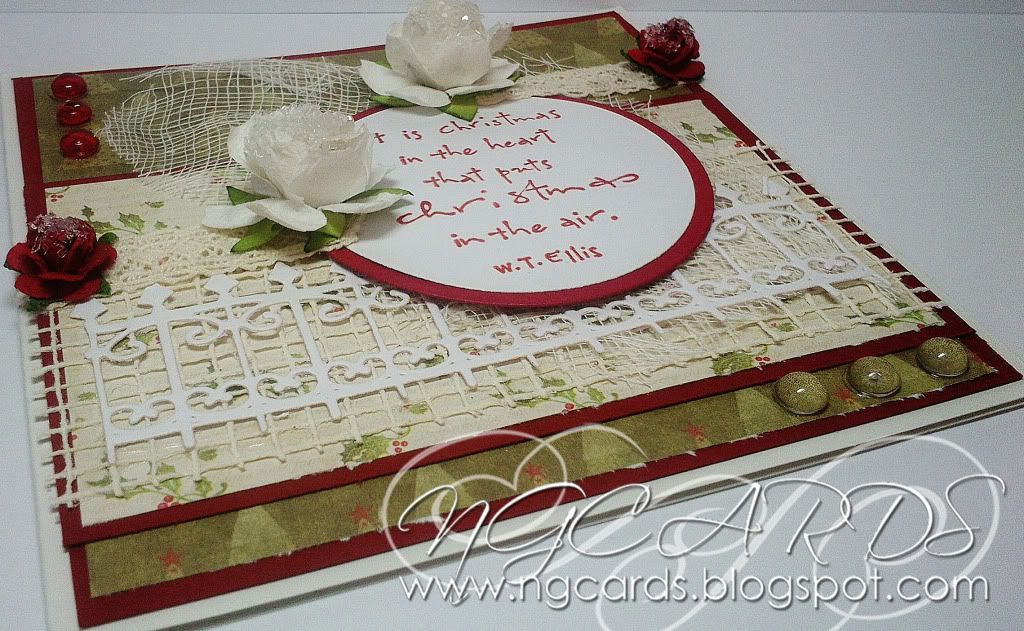 INGREDIENTS -
Penny Black Stamp 'from the heart'
Dovecraft Papers
Spellbinder's 'D-Lites' Die 'Wrought Iron Fence'
Flowers
Ranger Glossy Accents
Ivory Mesh, Twinklets GLitter, Dew Drops, Cheesecloth & Lace from my stash
Clear Embossing Powder
INKS USED -
Distress Ink - Fired Brick
Before I go I' just like to quickly mention that we are having a MASSIVE SALE on Boxing Day!
With up to 75% off on selected items you won't want to miss out so I hope you will pop by!
Lastly .... HAVE A WONDERFUL CHRISTMAS!
NATALIE
XXX